The Story Of An American Band
For the very first time, hear the stories about the music, from the people who made the music!

Directed by Alison Ellwood and available on DVD & BluRay, this intimate, meticulously crafted patchwork of rare archival
material, concert footage and never-before-seen home movies explores the evolution and enduring popularity of The Eagles.

Part One explores the band's creation and rise to fame in the 1970s through to their breakup in 1980.
Part Two details their reunion in 1994 for the 'Hell Freezes Over' tour through to the present day.


Released on DVD & BluRay April 26, 2013.

PRE ORDER NOW!



$44.95
DELUXE 3 DVD SET

Three DVD disc set, featuring
both films, a 48 page photo book
+ bonus 45 minute concert special.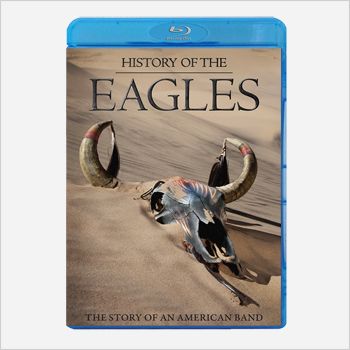 $35.95
BLU-RAY DISC

Features both films
on one single
Blu-Ray disc.


subscription
Subscribe to Getmusic
We'll send you weekly updates & new release info straight to your email.